Harvey H Lowrey High School
Class Of 1969
REUNION IN JUST OVER 1 WEEK
Check out all the event videos here
Ticket sales have officially closed as of Sept 17th. The final headcount has been provided to Park Place.
We do have a very limited number of dinner reservations still available. They can be purchased for $60 each until we run out. You can pay by check until next Wednesday Sept 25th. Send money to Paulette (see below notice for address).
After next Wednesday, payment is by cash only until we run out of dinner reservations.
Walk-ins on the night of the reunion can purchase reservations for $60 cash. If we still have some dinner reservations available, you can eat. If there are no dinner reservations available, walk-ins will wait until dinner is over to join the group, and will have access to the open bar for $60 cash.
Any questions – contact Rich Cottrell at rgcottre@yahoo.com

NEW: Lowrey Polar Bear Apparel Now Available here
Welcome

LHS Class Of 1969
50th Reunion
What: Harvey H. Lowrey High School 50th Year Reunion Class of 1969
When: September 28, 2019
Where: Park Place Banquet Hall, Dearborn MI
Time: 6:00 - 11:00 PM
Cost: $60.00 per person. Includes Family Style Dinner, Beverages, Cocktails, Music, and Photo Remembrance Booklet.
Note: Special dietary needs can be accommodated with prior notification.
Payment: Check or Money Order. Unfortunately no Credit Cards or Electronic Transfers available.
Send Payment and mail to:
Paulette Burkmyre
22109 Tenny Street
Dearborn, MI 48124

Additional Weekend Activities: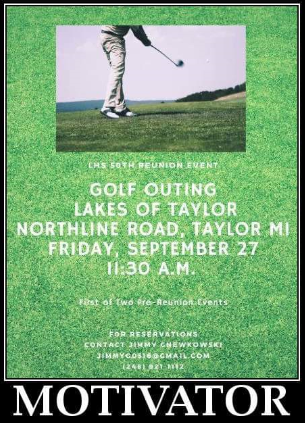 Contact Jim Gnewkowski at jimmyg0516@gmail.com or 248-921-1112
---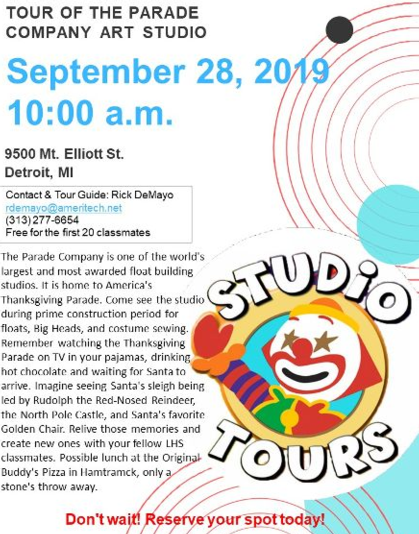 Class Social Media Connections:
Questions Address to: Richard Cottrell Reunion Chairperson at rgcottre@yahoo.com
Website: www.lowrey1969.org
Facebook: www.facebook.com/groups/209993029649756
Questions: Richard Cottrell Reunion Chairperson at rgcottre@yahoo.com or 517-563-2441.
Looking forward to seeing everyone in September,
LHS 1969 Reunion Committee
---
Please check out the Classmates Profiles Page and you will see what we believe is a complete listing of our fellow classmates. Please click on your name and update us on where you are living and what you have been doing. If a classmate has already registered (designated with

) you can see their information.
Please feel free to email the Reunion Committee Co-Chairmnn, Richard Cottrell and Marcus Goodpaster or the Webmaster, Michael Clow, with any comments or suggestions for the reunion or this site