Harvey H Lowrey High School
Class Of 1969
Welcome

LHS Class Of 1969
50th Reunion Update
What: Harvey H. Lowrey High School 50th Year Reunion Class of 1969
When: September 28, 2019
Where: Park Place Banquet Hall, Dearborn MI
Time: 6:00 - 11:00 PM
Cost: $60.00 per person. Includes Family Style Dinner, Beverages, Cocktails, Music, and Photo Remembrance Booklet.
Note: Special dietary needs can be accommodated with prior notification.
Payment: Check or Money Order. Unfortunately no Credit Cards or Electronic Transfers available.
Send Payment and mail to:
Paulette Burkmyre
22109 Tenny Street
Dearborn, MI 48124
Additional Weekend Activities: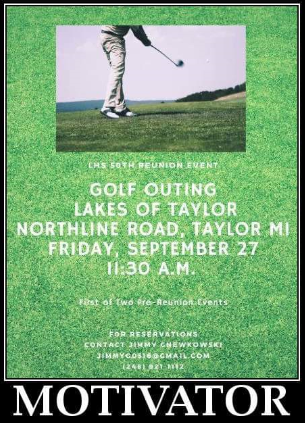 Contact Jim Gnewkowski at jimmyg0516@gmail.com or 248-921-1112
---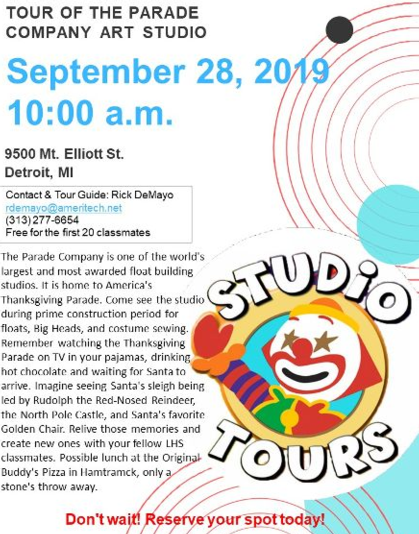 Possibly other TBD events to be announced.
Class Social Media Connections:
Questions Address to: Richard Cottrell Reunion Chairperson at rgcottre@yahoo.com
***GET YOUR MONEY IN FOR YOUR RESERVATION ***
*** GET YOUR MONEY IN BY SEPTEMBER 17th - DON'T WAIT ***
A few more details:
Time has slipped by quickly and it's hard to believe that this year is the 50th anniversary of our graduation from Harvey H. Lowrey High School in 1969. A reunion is planned for September 28, 2019 at Park Place Banquet Hall, Dearborn MI. The LHS Reunion Committee has a fun and exciting weekend of activities plan. Pricing, activities, mailing address, questions contact person, and social media sites are listed for your convenience on the LHS website home page.
We need your help getting the word out and making contact with as many classmates as possible. If you know of someone who has not created a profile on the LHS website and/or join our class exclusive Facebook group, let them know of September's Reunion/Activities. Help them reconnect with us. Also, make sure your contact info is up to date – email address, phone, and mailing address.
Additionally, were are in search of any HS/D-7 memorabilia you may have. We would like you to join and post pictures, programs, letters, awards, certificates, news articles and cool stuff that will stir memories of our youth, to our Facebook group. Take a quick visit and share a conversation with fellow Polar Bears. Copy 'n' paste and/or share our Reunion Flyers on your personal Fb page. Every connection you make will help.
We would appreciate an acknowledgement of your intentions to either attending or not. It will help with a preliminary head count. That can be done via the following:
Website: www.lowrey1969.org
Facebook: www.facebook.com/groups/209993029649756
Questions: Richard Cottrell Reunion Chairperson at rgcottre@yahoo.com or 517-563-2441.
Looking forward to seeing everyone in September,
LHS 1969 Reunion Committee
---
Please check out the Classmates Profiles Page and you will see what we believe is a complete listing of our fellow classmates. Please click on your name and update us on where you are living and what you have been doing. If a classmate has already registered (designated with

) you can see their information.
Please feel free to email the Reunion Committee Co-Chairmnn, Richard Cottrell and Marcus Goodpaster or the Webmaster, Michael Clow, with any comments or suggestions for the reunion or this site